Enneagram Professional Training Program
Registration is now open.
NOTE: In light of the ongoing coronavirus pandemic, all of our 2021 programs will be offered online.
Courses are offered through Zoom and run from 8 am-4 pm Pacific Time and utilize breakout room features of the platform for small group work. These sessions are not recorded, so please be available during training hours for live, interactive sessions. Course materials are made available through an online learning platform.
NARRATIVE ENNEAGRAM PRACTITIONERS TRACK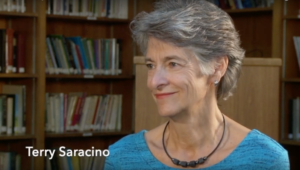 The Enneagram for Therapists, Counselors and Coaches (ETCC) is designed for practitioners and spiritual directors who work one-to-one with clients to create meaningful and lasting change. Learn from each of the nine types about strategies that help them grow. You'll also explore your own type bias and discover the gifts and challenges in working with each type.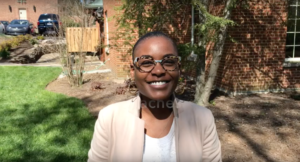 Our personal inner work as therapists, counselors, coaches or spiritual directors is essential. This program also focuses on increasing your capacity for presence and receptivity. The capacity to model and embody self-awareness is one of the greatest gifts that you can offer your clients, and is the ground of our work with the Enneagram.
Fees, Discounts and Registration
Tuition: $885
Early-bird: Save $85 if you register by March 18, 2022.
Are you eligible for one of these additional discounts? Note: additional discounts cannot be combined.
Students: Full-time students with ID currently enrolled in a school, college or university save $100 off either early-bird or standard tuition.
Repeaters: Save $205 off either early-bird or standard tuition
Schedule
8 am – 4 pm Pacific
Preparation
This course is only open for those who have completed the Narrative Enneagram Core Program and the Typing Process.
Please DO NOT REGISTER for this program unless you have completed or registered for all of the following:
Completion of a training program as one-to-one practitioner
A minimum of six months experience in an established practice
Enneagram Intensive – Parts 1 and 2
Deepening Spiritual Awareness
Instincts and Subtypes
The Typing Process
Narrative Enneagram Teachers who certified through our Enneagram Professional Training Program prior to 2014 are welcome to take this program without completing the Narrative Enneagram Core Program prerequisites. If you wish to request a waiver because of your prior Enneagram training, please contact our registrar. Note: If you submit a waiver request and it is approved, you will be placed on a waiting list, as priority will be given to those who have completed the required prerequisites and are pursuing certification.
CCEs
This course is pre-approved for 19 Core Competencies and 5 Resource Development hours by the International Coach Federation.
Contact
To learn more, or for other registration questions, contact Registrar at 866-241-6162, ext. 1 (toll-free) or +1 303-305-4362 (from outside the U.S.)
"I attended the Enneagram for Professionals training in the hope of deepening my work with my clients. As a person who has greatly benefited from the Enneagram in my personal life, I knew that using it professionally would set me apart in private practice. It was incredible to be able to engage with other professionals from diverse backgrounds to create a supportive community to lean on for insight. I really appreciated the practical exercises to see Enneagram work in practice! I'm very thankful for the training."
CATIE BILZ, M. Ed, LPC, Mental Health Counselor