Jan. 25 & 27; Feb. 1 & 3; Feb. 8 & 10, 2022
Narrative Enneagram Core Program
Registration is closed.
Courses are offered through Zoom and utilize breakout room features of the platform for small group work. These sessions are not recorded, so please be available during training hours for live, interactive sessions. Course materials are made available through an online learning platform.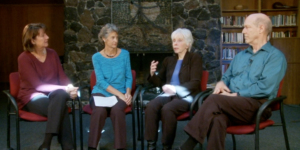 Enneagram Intensive – Part 1 is the first step in our Narrative Enneagram Core Program. Open to all, this program offers a deep transformational experience integrating psychology, spirituality and somatics. Our foundational course in the Narrative Tradition will immerse you in the most effective and dynamic map of personality available.
Over three days, we will explore the following questions:
How do I experience the cognitive-emotional pattern of my type? Why is seeing that pattern important in my life?
Why is being receptive important? How does that help me access my spirituality?
Why is sensing my body important? How does that help me live with more consciousness?
Each participant has the opportunity to observe and share personal experience on type panels, resulting in a very profound experience of this system and a strong sense of connection and community with others.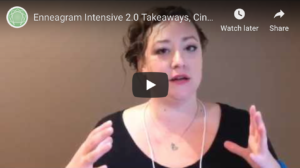 At the end of this impactful 3-day training, participants often ask, "Now what? How do I use this powerful knowledge?"
Part 2 of the Enneagram Intensive addresses this question, offering the opportunity to explore your development using the map of the Enneagram.
See full program description >
Fees, Discounts and Registration
Registration is closed.
Schedule
Tuesdays & Thursdays for 6 Weeknights
Jan. 25 & 27
Feb. 1 & 3
Feb. 8 & 10
3:30 pm – 7 pm Pacific
Check your local time >
CCEs
Completion of Enneagram Intensive – Part 1 qualifies for 11.25 Continuing Coach Education (CCE) hours for Core Competencies and 3.5 hours for Resource Development (RD) by the International Coach Federation.
Contact
To learn more, email the Registrar or call 866-241-6162, ext. 1 (toll-free) or +1 303-305-4362 (from outside the U.S.)